Services
#Deals remote-work model may have spared it some of the transition pains suffered by traditional brokerages in the age of social distancing, but the virtual brokerage is hardly immune to the effects of the economic downturn because of covid-19
Sell IT Solutions
#DEALS Connects your digital and IT solutions to a Global Distribution Platform to access a wide partner network and global reach.
Buy IT Solutions
To run your Business you are intrested to find IT Solutions and IT offers from vendors for anindependent assessment of possible IT solutions and IT vendors is carried out, to deliver it to the board or management of the company.
Blausen Medical is a medical and scientific animation and illustration company that offers Pharmaceutical, Biotechnology, Healthcare
Our team have developed expertise from careers in IT supplier industries, providing insight that is not available to most business owners. Working with various clients and IT vendors and partners and got know-how to analyze the current IT expense situation, understand key IT requirements, and IT strategic sourcing solution that meets high quality and service criteria.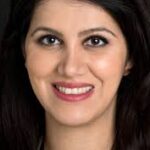 Xena Steiner
Project Manager
Xena Steiner is a project manager and a graduate
Healthcare Technology Engineer from Aarhus University.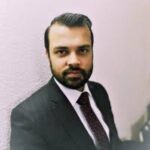 Mubashar Rashid
Tech Advisor
Mubashar worked in the hyper-competitive IT services industry, He got experience with both private and public sector clients. He lead teams to contribute with 700+ M USD of top-line growth.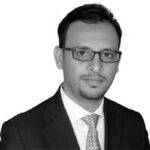 Tariq Beshtawi
Business Advisor
Tariq is a seasoned management consulting & transformation leader advising top government officials/senior business executives in MENA region. He has spearheaded advisory and business transformation programs in Education, Technology, Health sectors with special focus on Government sector.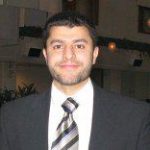 Mohammad Abu Haniyeh
Digital Transformation Advisor
Wide knowledge mainly in areas of Digital Transformation , financials, , Sales, Projects and integrated applications, in general focusing on providing solutions including external reporting according to US as well internal reporting and analysis according to Corporate Performance Management and Management Accounting practices.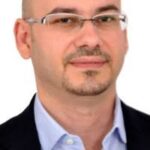 Firas Khayat
Business advisor
Firas is promoting new technologies, directing business department and leading new initiatives
Directing the business units of the ICT, Digital Transformation and Cloud verticals within the MENA region
Get a Quote
Contact us
Hashtagdeals ApS (CVR: 37896667) Fruebjergvej 3 2100 Copenhagen, Denmark